Why Trust Axelerist?
Posted on Sep 30, 2020 by Scott Crandall.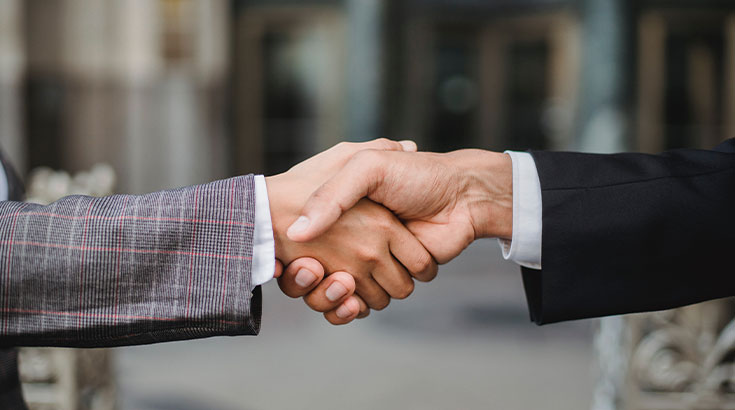 Having the right equipment is vital to the success of any project, whether it's for a clinical trial, laboratory, or your organization's IT department. It's essential to not only source the best equipment but also to choose a solution that delivers the support you need.
Here is why you can trust us to take care of all your leasing requirements.
Our Experience Spans 30 Years
With 30 years of experience in delivering leased and rented equipment, Axelerist currently has equipment in more than 40 countries and used in 100 active clinical trials. But clinical trials aren't our only market served. There are three key areas where we can serve your business:
Clinical Trial Equipment – We lease equipment for every phase of clinical trials, we have a solid record of supplying the Life Sciences industry with the tools they need.
Laboratory Equipment – We also specialize in leasing equipment for laboratories and companies in pharma and biotech fields.
IT Equipment – Axelerist has a friction-free process in place to structure a custom, cost-effective leasing agreement on a range of IT products from your chosen IT supplier.
Our team recognizes the impact of making the right choice for your bottom line, and over the decades we've gathered a wealth of knowledge in all three of the industries above.
We Protect Your Budgets
Obtaining the necessary equipment for IT, clinical trials, or R&D projects is undeniably a costly undertaking. With Axelerist's record of providing the absolute lowest prices in the industry, we're confident our offering will save you 10-40% compared with competitors.
Leasing tends to come at a lower cost than buying does. Our large inventory of items and partnerships with multiple manufacturers enables us to supply your organization directly with the technology brands you prefer. What's more, we handle it all under a single lease agreement. Over the years, we've written leases with a total value of more than $500 million, and we know what it takes to structure a deal that gives you your money's worth.
When combined with our flexible term agreements — which range from 6 to 60 months — you'll be able to achieve a significantly lower total cost of ownership and conserve capital, no matter the project type.
Our Team Saves You Time
No matter how well-planned your clinical trial or R&D project, time is always of the essence. The Axelerist team understands this, which is why we guarantee same day quotes and immediate turnarounds on orders. Once your order is received, an Axelerist project manager works to manage the details, freeing up your time so you can focus on project goals.
When you need to act fast to secure a project outcome, we're in your corner. We ensure that you get whatever you need, when and where you need it.
We Deliver Unrivaled Support
We make sure our representatives are available 24/7. But it doesn't end there. You'll find evidence of our unrivaled support in:
Immediate order turnarounds
An online customer portal that makes tracking your orders and contracts simple
Simple and straightforward communication with a dedicated project manager
We also enable you to stay ahead of equipment development, as leasing gives your company the flexibility to upgrade at any time to newly-released technology.
Whether your project needs change or you simply require the latest, state-of-the-art equipment, leasing enables you to achieve this because you aren't locked into the equipment you leased upfront.
Rise to the Challenge
The equipment rental industry is looking at significant expansion this year, according to the Equipment Leasing and Finance Foundation's 2019 Economic Outlook report. Leasing is a sought after option as companies realize the benefits. With Axelerist at your side, your organization will be positioned for success on all of your projects.
Want a risk-free, well-coordinated approach to equipment for your next project? Trust Axelerist to be your partner and see the benefits of our quality solutions.